XL Dragon's Blood dipped Sage Smudge- 10"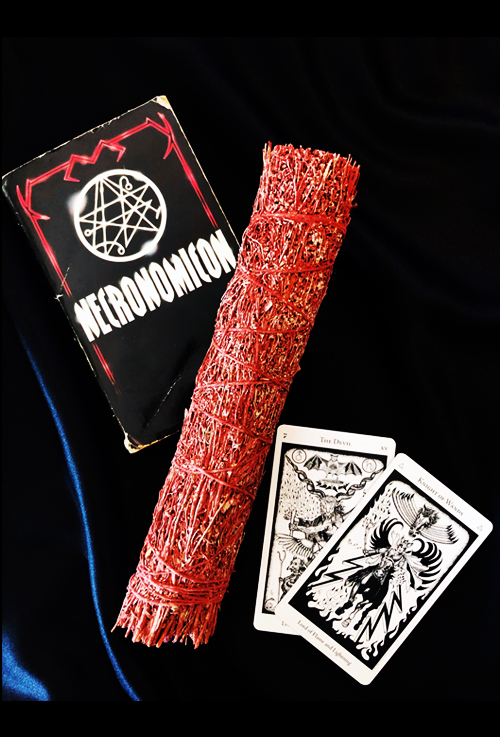 XL Dragon's Blood dipped Sage Smudge- 10"
You really have to hold this ceremonial dragon's blood dipped sage wand in your hand to appreciate it's magnificent size. (We have affectionately nicknamed it "Satan's Stick".)
A devilish spin on the classic Sage, you can use this smudge for banishing before ritual work, space clearing and purification. The combination of the dragon's blood with the wild sage is both seductive and cleansing.
To those new to working with smoke to clear a space; it's really not as hard as you think. Just light, making sure to get all areas of the space (especially the corners), while thinking about what you'd like to bring into the space- whether peace, ridding it of negative energy, love, or protection.
Mountain sage's magickal uses are best suited to promotion of strength, new beginnings, and purification. In witchcraft, Dragon's blood ampllifies any spells of protection, love, banishing and sexuality, as such these two are a potent combination!
We personally find it to be the perfect application for ritual banishing work before sex magick, or in space clearing & removing negative energy. One of our favorite smudges.
sold out