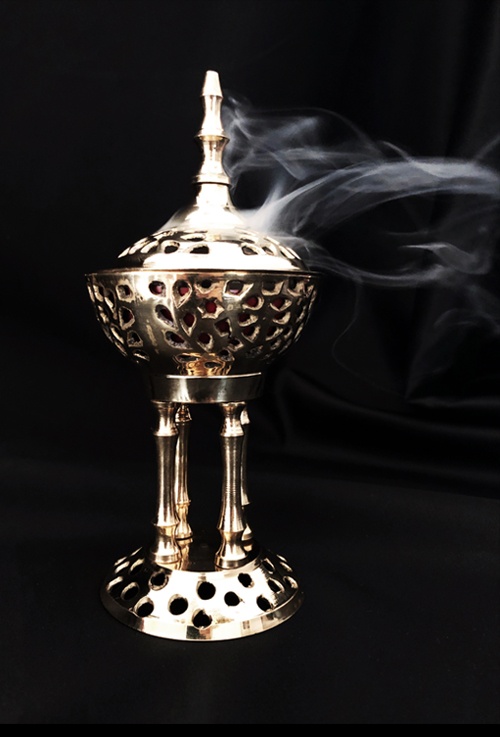 Unholy Byzantium Burner
You have to experience the magickal tendrils of slowly unfurling smoke that creep forth from this unholy Byzantium incense burner. It truly adds a magickal element to ritual or just burning incense in your home.
We recommend this piece with our Palo Santo Incense Cones: https://www.twintemple.com/new-products/palo-santo-cone-incense
Or may be used with any resin incense or as a beautiful addition to your altar. Stands 8" tall.
Completely fire resistant.